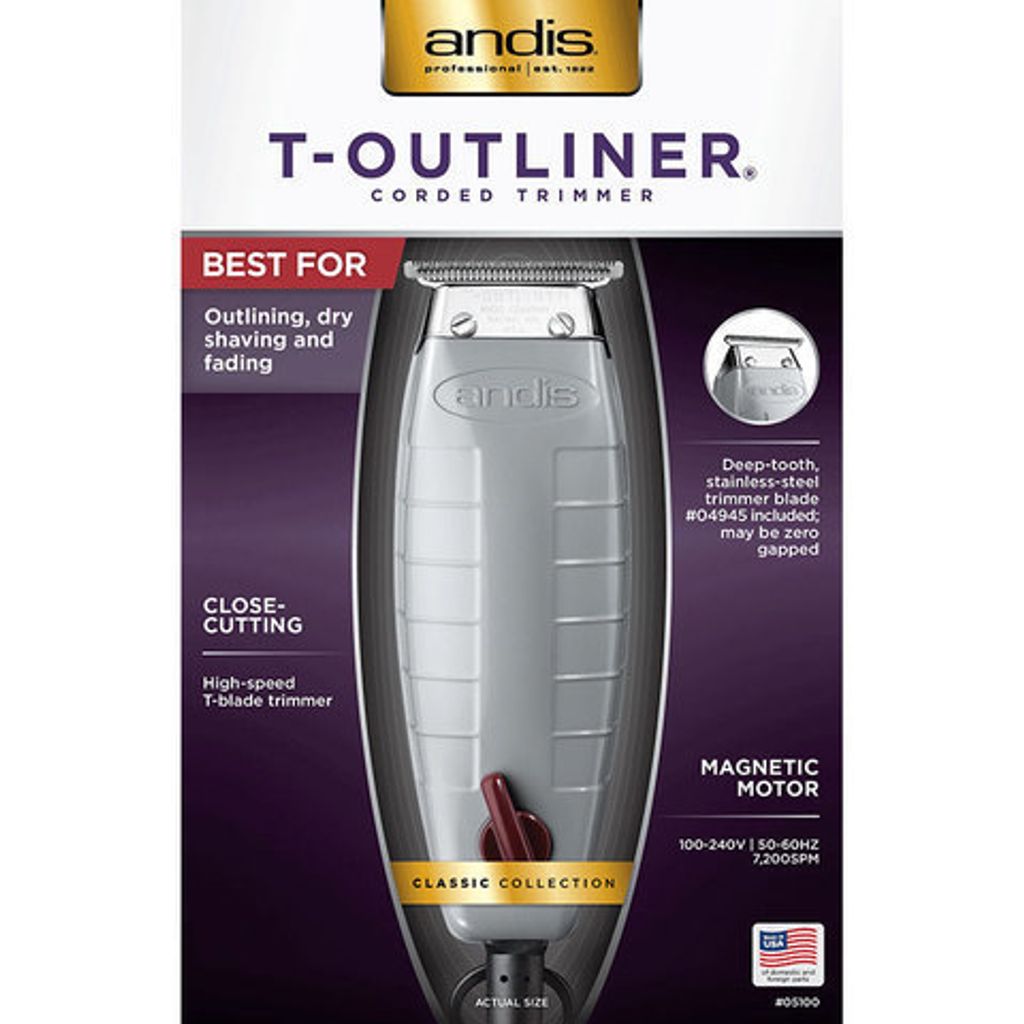 ANDIS Corded T-Outliner Trimmer
Corded T-Outliner Trimmer
Contact us for professional pricing
The same legendary cutting performance as the American version, without the hassle of power converters. Powerful, high-speed magnetic motor runs cool ans quiet, delivering over 7,200 cutting strokes per minute.
Close-cutting carbon-steel T-blade for outlining, dry shaving and fading - may be zero gapped.
High-quality product engineered and produced in the USA.